April 26, 2018
Conventional Career Choices
vs.
Becoming an Entrepreneur
Dilemma of a career choice, this is the ultimate dispute.
Which type of traveller are you-
is it tracing the path of an established formula or taking risks along the road less taken...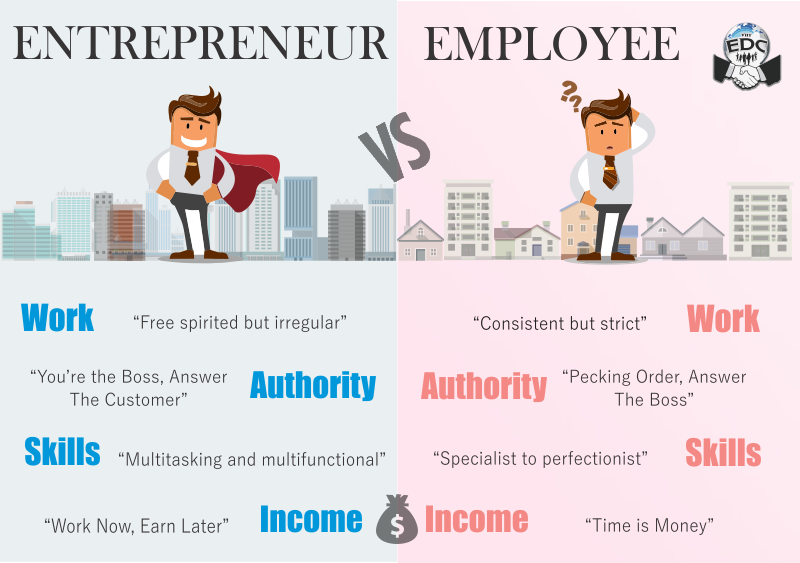 While the prime purpose of life is to have a great career and make a mark in other people's life, most of us end up making the wrong career choices and go on to live a life full of frustrations and regrets! While a career choice is as infinitely variable as chameleon's skin, the two broad ends of the spectrum are clearly distinguishable – a corporate life or an entrepreneurial life. A lot of people stay blinded to one of the choices and take uninformed decisions.
A Time Tested Formula Doesn't Fail!
A corporate job promises you a regular pay without having to worry about the company's profit or loss situation. When working in a big organization, you are essentially a small part of a big well-oiled machinery, performing a specific role. This helps hone skills of that role, paving the way from specialist to perfectionist. Due to corporate hierarchy, you may be able to find a mentor at workplace who could guide you through the struggles of work life! Speaking of personal life, corporate people give it much more priority than their entrepreneurial counterparts. Once you are at a job at a MNC, your social status ought to soar high!
A path of least resistance isn't always the best…
While financial security may be enticing, corporate life is something that is bound to get to you sooner rather than later. Corporate struggles and politics is something that almost everyone disproves of but eventually gives in to. You more or less end up living under a threat and avoid risks. Corporate life makes you associate income directly with time. Employees are supposed to strictly adhere to all official protocols, listen to the boss, laugh at his insane jokes, and basically shun all control on your own views and suggestions. Even if you're the boss, you have to follow protocols and maintain the hierarchy to the tee!
A road less taken…
Entrepreneurship is defined simply as undertaking of an enterprise or new organization or revitalizing an old one. The grass is greener here due to absence of authority and thus, no restrictions. No pecking order, it's a single team with a single purpose. You not only learn to be an efficient team player and consequently lead by example but also, learn to multitask and improvise in varied fields, widening your scope and skillset by leaps and bounds. With a cohesive team at your disposal, taking on risks head-on comes naturally and eventually becomes the modus operandi for most startups. In the process of managing a varied work-load yourself and taking on complex challenges, entrepreneurs tend to learn a lot about themselves.
Does Unconventional Spell Bad Decision??
Even though freedom is something irreplaceable, what it leads to in startups is irregularity. You may have a great idea but there's no guarantee it'll be the best sometime down the line. The work hours are completely erratic and thus, you might have to work harder at work and personal life balance. And while there's no direct boss or authority, entrepreneurs answer directly to someone even bigger – the customer. A customer is much more eccentric and unpredictable than a crazy boss.

To say the least, the two ends of the spectrum might slowly be converging together with trends indicating that the greener grass on the unconventional side may not be just false pretence. With ever changing market scenarios and shifting priorities of students, the changes may not be really paradigm but ones that were a long time coming.